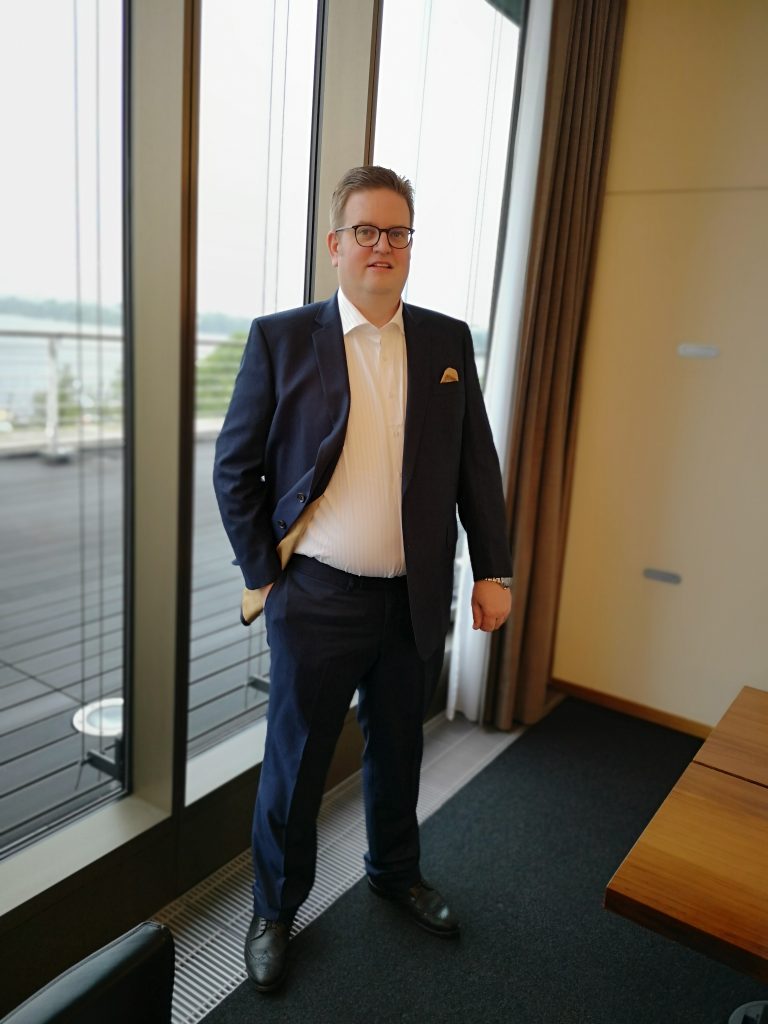 The Suit of the Week honors goes to Thorsten Sackmann, Director at UBS in Hamburg.
He is looking dapper in his new LGFG FASHION HOUSE, Paris line suit.
Thorsten's Executive Clothier is Raivis Ivkins.
As a Director, one must have a vision and strategy for achieving both short and long term corporate objectives. This requires creative thinking, experience, leadership qualities, and expertise.
Did you know wearing suits is directly linked with creative ability, power, and leadership?
If you want to be a big-ideas person at work, suit up. A paper in August 2015 in Social Psychological and Personality Science asked subjects to change into formal or casual clothing before cognitive tests. Wearing formal business attire increased abstract thinking—an important aspect of creativity and long-term strategizing. The experiments suggest the effect is related to feelings of power.
When you feel powerful, confident and creative then you are able to bring a dynamic to the workplace that inspires others and propels you to success.