Our Industry-Leading Manufacturing Leaving No Carbon Footprint
LGFG FASHION HOUSE takes great pride not only in our service and creating growth opportunities for our employees, but also in our product which is created with carbon-neutral manufacturing. Our production model is steering consumers away from environmentally damaging fast fashion and towards carbon neutral consumption.
We achieve this in the following ways:
Our proprietary manufacturing software which leaves 0 material waste
Sourcing only fabrics which leave a low carbon footprint
Our environmentally certified production facilities
Full public transparency through the entire manufacturing process
Our Proprietary Manufacturing Software Leaves 0 Material waste
Our manufacturing started with the world's first CAD tailoring software which today leads the industry through the most advanced and sophisticated tailoring technology and green production chain in the world. Our tailoring software directly sources cloth from the world's top mills (Loro Piana, Dormeuil etc) in real time as an order is entered. The cloth ordered is based on the client's measurements and pictures which are then transliterated in the system into a finished pattern. This is incredibly important in reducing our footprint, because we order exactly the amount of cloth needed to construct each garment, thus completely eliminating cloth waste. As you may recall from the environmental impact report above, fast fashion manufacturing overproduces by 30%-40% each season. Our production takes that 30-40% down to 0%.

---
Sourcing only fabrics which leave a low carbon footprint
For fabrics, we use mostly wool in our suits and jackets which has the smallest carbon footprint of all fibers both synthetic and natural. "On average, wool fabric uses 18% less energy than polyester, and almost 70% less water than cotton to produce as many as 100 garments. As wool makes such a low impact on the environment during its creation, it's one of the most environmentally friendly fabrics around." We have also begun selling the world's first custom suits made entirely from recycled bottles and have been actively selling suits made from renewable resources such as hemp, eucalyptus and bamboo. Our cotton comes from naturally irrigated crops and is grown close to the factories that turn it into fabric. We are also working on a program which involves planting forests to directly offset our shipping carbon footprint.
---
Our environmentally certified production facilities
Our facilities are certified GOLD under LEED India NC. Our facilities exceed all industry standards by employing the following technologies:
Sewage treatment plant for 100% Wastewater Treatment
100% rain water recharge and storage on site
Top Soil preservation for future reuse
Comprehensive recycling programs to reduce waste disposal to landfills
Low VOC materials such as paints, sealants, wood products for better indoor air quality
Indoor Air Quality/Fresh Air as per International ASHRAE Standards for Enhanced Environment
Eco friendly refrigerant to reduce ozone depletion
Energy efficient lighting and energy efficient glass which lets in less heat
High SRI roof to reduce heat ingress
100% native vegetation to reduce water consumption and transportation pollution
---
Full public transparency through the entire manufacturing process
We conduct our manufacturing with full transparency at every level and publish all the information publicly. In order to maintain our commitment to full transparency at each level, our "live look" cameras into our manufacturing shops are an industry first. This feature is also clickable in the garment's QR code so that clients can always see their garments being made live!
LGFG Live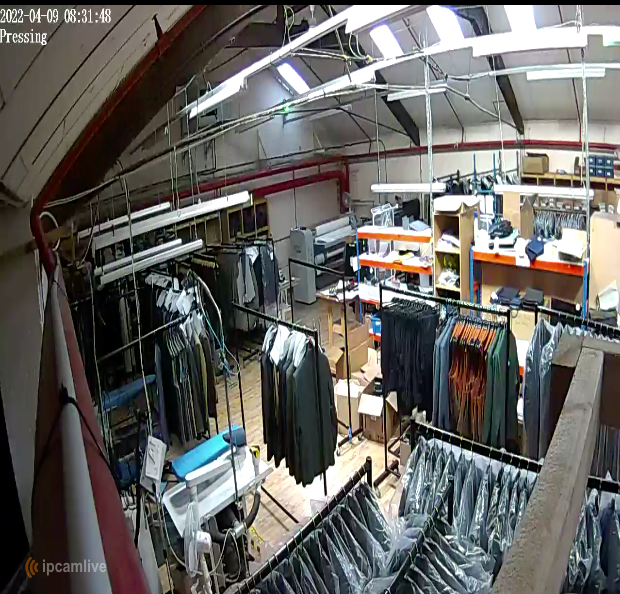 (Live Look also available through our website at Live Look Into Our Shop)
---
At every level, LGFG suppliers have a very detailed work and safety policy overseen by outside consultants who conduct Bi-Annual audits on our premises and we share these reports publically. We only work with trusted suppliers who adhere to the highest industry standards. While we manufacture in England, Scotland and India, we offer our manufacturing staff in India meals at work, access to hygienic facilities, and English lessons to our nearly-entirely female production staff! Below is an independent 100%, no-demerits review of our facility's sedex members ethical trade audit report, which we publish to our website.