Fill out this form and we'll contact you with information about joining the LGFG Fashion House Sales Team: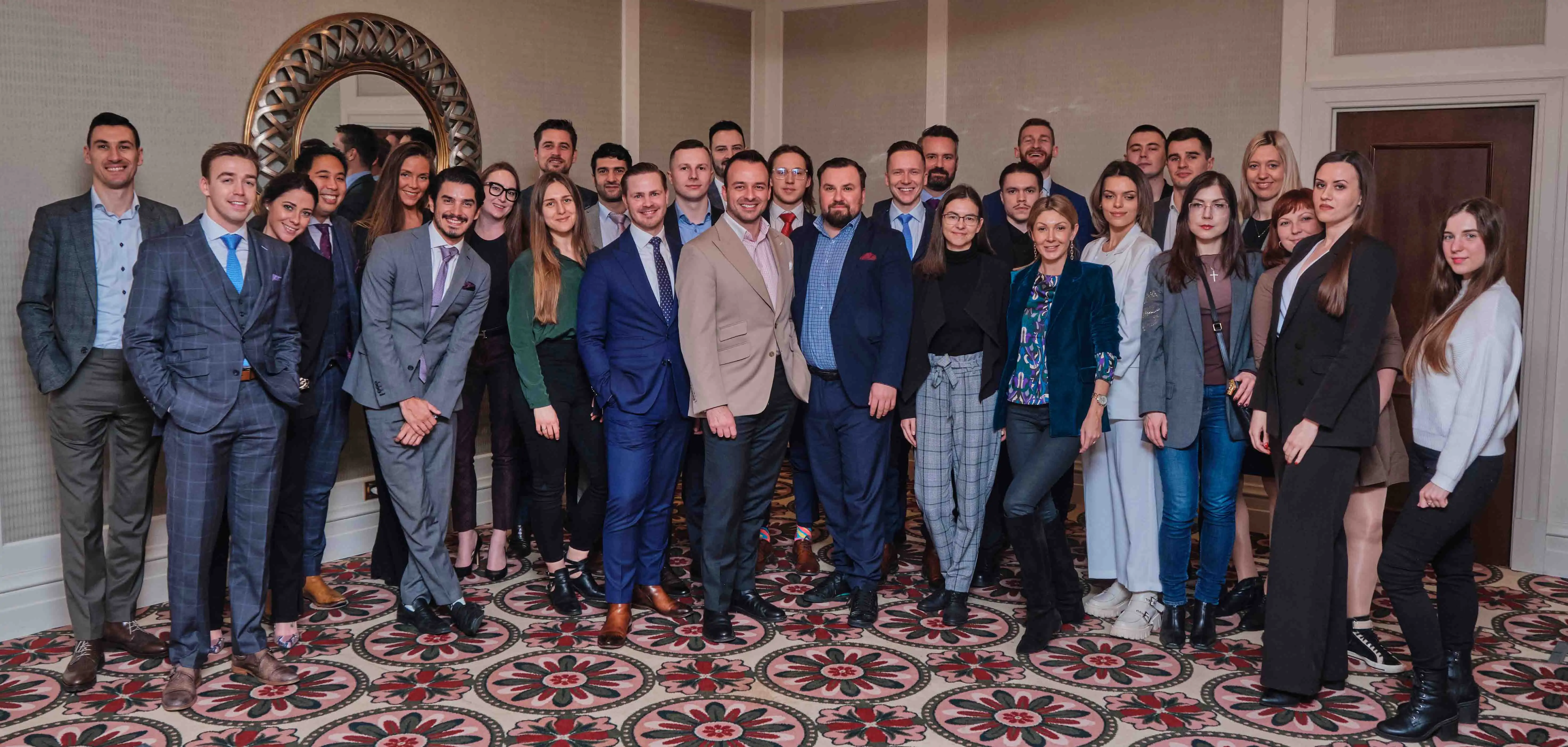 LGFG Fashion House
Position: Sales SuperStar
Location: Please inquire if we are hiring in your location
How awesome are we? We have a TV show: https://www.youtube.com/watch?v=gQt2fVa_neM
*read this post carefully to make sure you're applying for the right career! We are NOT looking for customer service/retail people!*
LGFG Fashion House is one of the world's leading custom suit and shirt brands, with clients spanning 26 countries, and offices on 5 continents. Led with the philosophy of greatness in product, greatness in service, greatness in sales, greatness in leadership, and growth in people, LGFG stands out as a tailoring company changing the industry. European fabrics combined with British tailoring and the most distinguished sales and service process in the world elevate LGFG as a world leader in custom suits and related apparel.
We're looking for a highly motivated and skilled SALES superstar whose responsibility is to use our awesome systems, prospects databases and existing clients to call on, present and grow with us.
*This is not a fit if you are looking for a short-term job.*
*This is not a fit for you if you are looking for a social media job*
*This is not a fit for you if you're looking for a marketing job -THIS IS SALES, NOT MARKETING
*This is not a fashion buying position nor will it ever lead to one. This is for a SALES superstar!
If you're looking for a long-term career with a world-class company, one where you can earn an unlimited income in SALES, grow as a person, and work with the 'creme de la creme' of all industries in selling the finest products in the world, then this is for you.
YOUR RESPONSIBILITIES INCLUDE:
Calling and working referrals from existing clients to bring in more awesome clients
Conducting face to face sales presentations to C-level executives
Achieving growth, meeting established goals for territory development and sales quotas
We hunt! This means we rock the phones, we knock on doors and we grow a business
Being a sales rockstar
WE OFFER:
A job that is interesting, versatile and challenging

A team of energetic, engaged, passionate and supportive people to work with

A chance to grow your role in the company into leadership as you grow
WE EXPECT YOU TO HAVE:
Bachelor's degree in Business, Marketing, Sales or related field

1+ year of proven experience in direct sales and sales leadership with strong track record of success
Strong communication, negotiation, and closing skills

Ability to work well under pressure with diligence, organisation, and minimal supervision
BENEFITS OF WORKING WITH US:
Go above and beyond a competitive pay structure with LGFG which is heavily commission based with an opportunity to make partner in the firm and earn stock, as well as office profit sharing.

Get to work with celebrities and C-level executives

Look amazing every day
Take your pick of suits, shirts and shoes from LGFG Fashion House with an employee discount, as well as through monthly and annual contests. Wear one of the most coveted brands every single day to work, and have an excuse to look terrific every single day, while you represent the highest quality of product!
Work hard, Play hard

Experience LGFG company world-wide trainings
International training and company meetings – last several years our meetings have taken place in Toronto, London, Hong Kong; be part of an international company and work with an international team every week, with annual and semi-annual opportunities to travel the world with LGFG!
You will join an organisation creating an impact and changing the world. We are truly in the people business, building lifelong relationships with leaders all over the world, as we work together to build our best conceivable version of a foremost fashion and luxury brand. We are international, we are success-focussed, we are growth-oriented.
If this opportunity interests you, and you meet all of the above requirements, please apply quick or submit your resume and a cover letter to: headoffice@lgfgfashionhouse.com
** We thank all applicants for their interest, however only those candidates selected for interviews will be contacted.
Please reach out to HeadOffice@lgfgfashionhouse.com or fill out a contact form on our website