53% of LGFG Salespeople Earn $100,000+ USD Within 18 Months.
Top Producers Earn $250,000+.
Partners $500,000+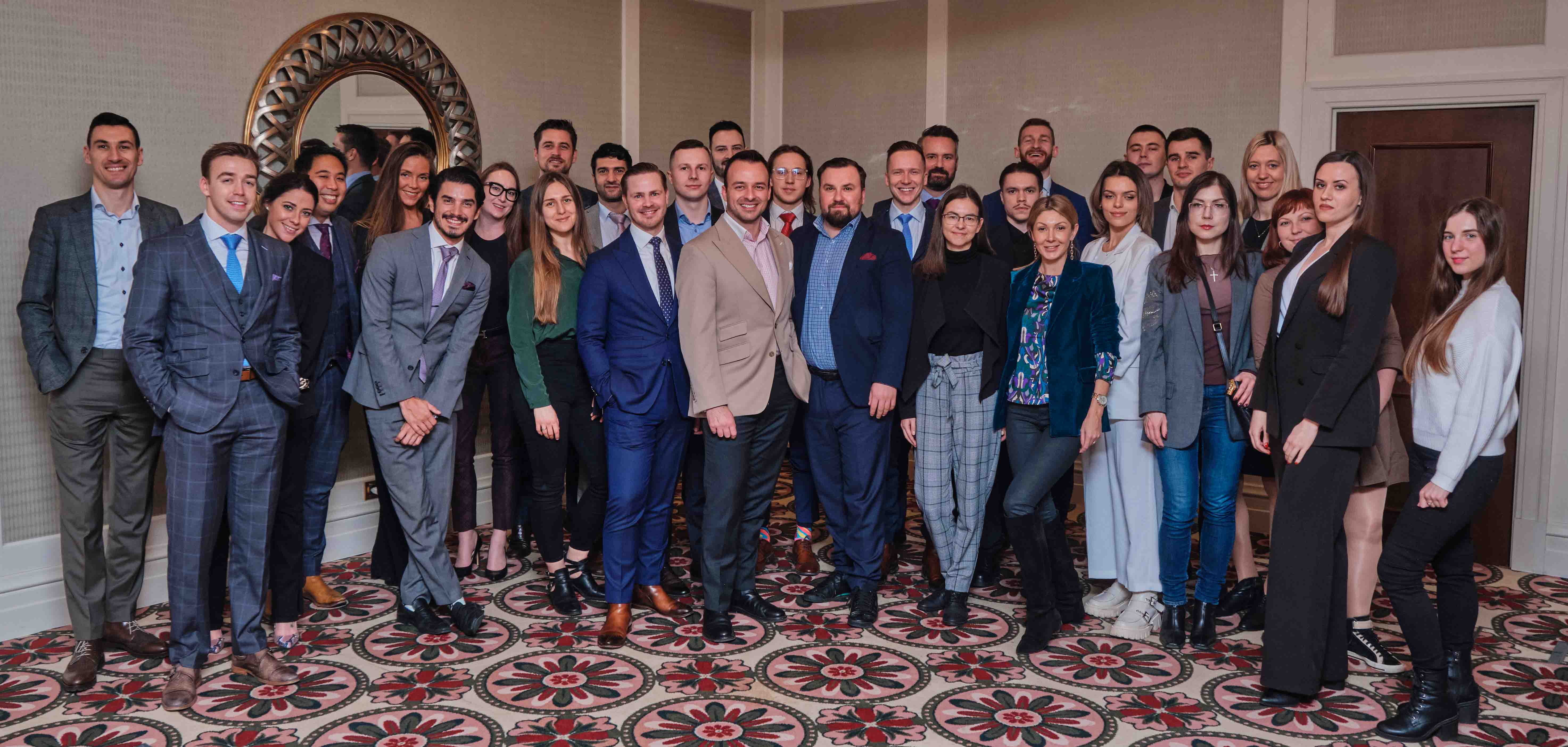 LGFG FASHION HOUSE IS THE WORLD-WIDE, RENOWNED BESPOKE SUIT, SHIRT, AND SHOE BRAND, CATERING TIMELESS AND CLASSIC BRITISH TAILORING TO PRIVATE CLIENTS IN MORE THAN 20 COUNTRIES AND TO HOLLYWOOD MOVIES.
LGFG FASHION HOUSE HAS 5 DISTINCT COMPETITIVE ADVANTAGES IN THE MARKETPLACE:
1. Our Executive Clothiers are World class: we are well educated, highly motivated, multilingual and exceptionally trained. Aside from degrees like MBA, M.A, Physics, Law, and International Fashion, our clothiers also possess over 20 languages between us along with renowned international industry-specific training in tailoring, measurements, product knowledge and advanced relationship and customer service. We train extensively not only for product expertise but also for a higher degree of responsiveness, reliability and personal responsibility, so that our our world-leading product is represented by a workforce you can rely on, the same way you rely on a high level medical, finance or legal professional. Responsiveness, transparency and integrity are core values we preach, train and practice within our organisation.
2. Our Products are World class: With our exclusivity through traditional England-based manufacturers we offer a product nobody else can offer in the marketplace. We were the very first in the industry to use computerised CAD tailoring systems which ensure perfect consistency on orders with the most advanced tailoring technology available in the world today. When a Hollywood studio called requesting 12 bespoke suits for a major blockbuster release which needed to be delivered on set urgently, they knew they could rely on LGFG to deliver on time and with consistency on each garment. You can see those suits in Dwayne 'The Rock' Johnson's "Skyscraper."
3. Our Service is World Class: We come to you saving you valuable time and offering supreme convenience based on the trust and personal relationship built with your LGFG clothier.
4. Our Results Speak Volumes: Our business is done on referrals, and the proof that our concept, model, and products are top quality, is that more than 80% of our first-time clients make a second purchase within 18 months, and more than 90% will buy from us again. You have a lot of options when it comes to your clothing, and with so many options and channels, brands today don't expect consumers to be loyal to them like the days of old. We however believe that by offering value to our clients our clients trust us back. Our results are proof of that.
5. We are goal-oriented and vision driven. LGFG Fashion House started humbly but has always meant to be a world leader will small-company responsiveness and client care. We built systems from the ground up to be responsive, consistent, client-orientated and scalable. We aspire to be the biggest suit brand in the world and we know that we can only get there with our clients' immense trust. We are constantly investing into better training, products, materials, technology and service. We work with clients who are on a constant quest for self-improvement, and we would like to bestow the same philosophy back.
Product & Manufacturing
LGFG Fashion House takes great pride in our world-class product. Our manufacturing starting with the world's first CAD tailoring software and leading through the most advanced and sophisticated tailoring technology and production chain in the world, combined with our unlimited direct sourcing from the world's top mills makes LGFG Fashion House an industry giant. We own all our own patterns and are constantly involved with R&D to develop a more smooth service – something you never see because you don't want to see it; you want the easiest, smoothest, and most efficient shopping experience ever, and that's what we seek to provide. With the making of a bespoke garment, many pieces are involved. Firstly, sourcing the highest-quality wool to deliver value directly from the mill. Secondly, executing a production chain that imports chest canvasing from Italy, waistbands from Germany, wool from England and internationally, technician review of configurations in the UK, pattern generation, cutting and sewing, 8 individual QA checks cultivating in a final check on site in Leeds, UK, that ties together a production chain over 23 working days to build your individualised garment from the ground up until your clothier delivers it, fits it, does final adjustments locally and wins a client for life.
Fill out this form and we'll contact you with information about joining the LGFG Fashion House Sales Team: